The Wine
Our vineyards thrive in the Tuscan countryside, kissed by the sun and caressed by a gentle breeze. The land itself, adorned with shells and fossils, imparts a singular mineral essence to our wine, making it truly extraordinary.
Having a vineyard and producing wine was our childhood dream and we made it!
We planted the first vineyard in 2005. We chose Syrah, Marselan and Syrah grapes, which was a bet as it is not a common grape to grow in Tuscany but we are really proud of the results!
We planted Grenache and Cinsault  in 2018 to celebrate the birth of our little son, to make Rosé wine. In 2021 we planted the third vineyard, to produce  Vin Santo. First bottle will be ready in 2028!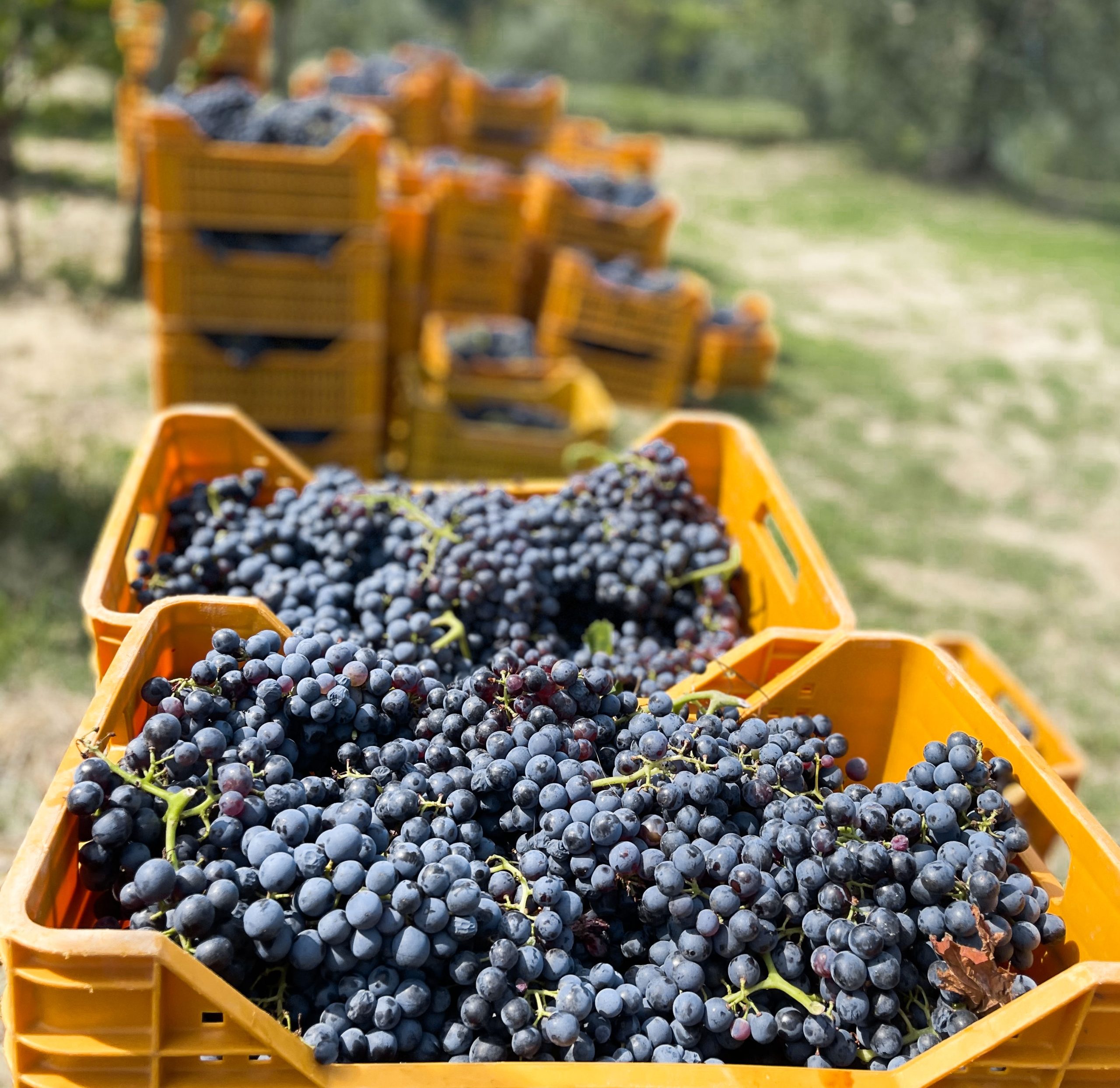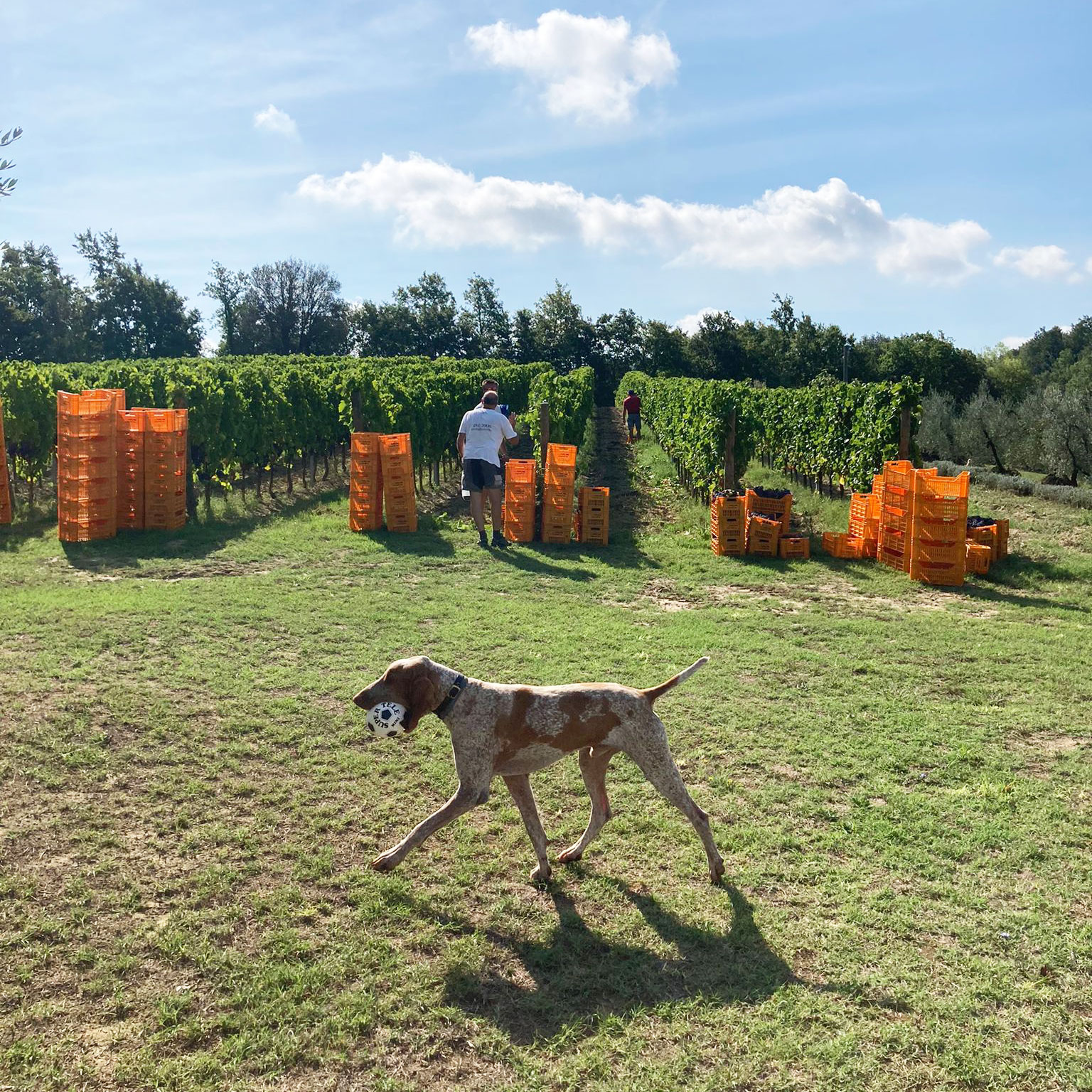 IL SYRAH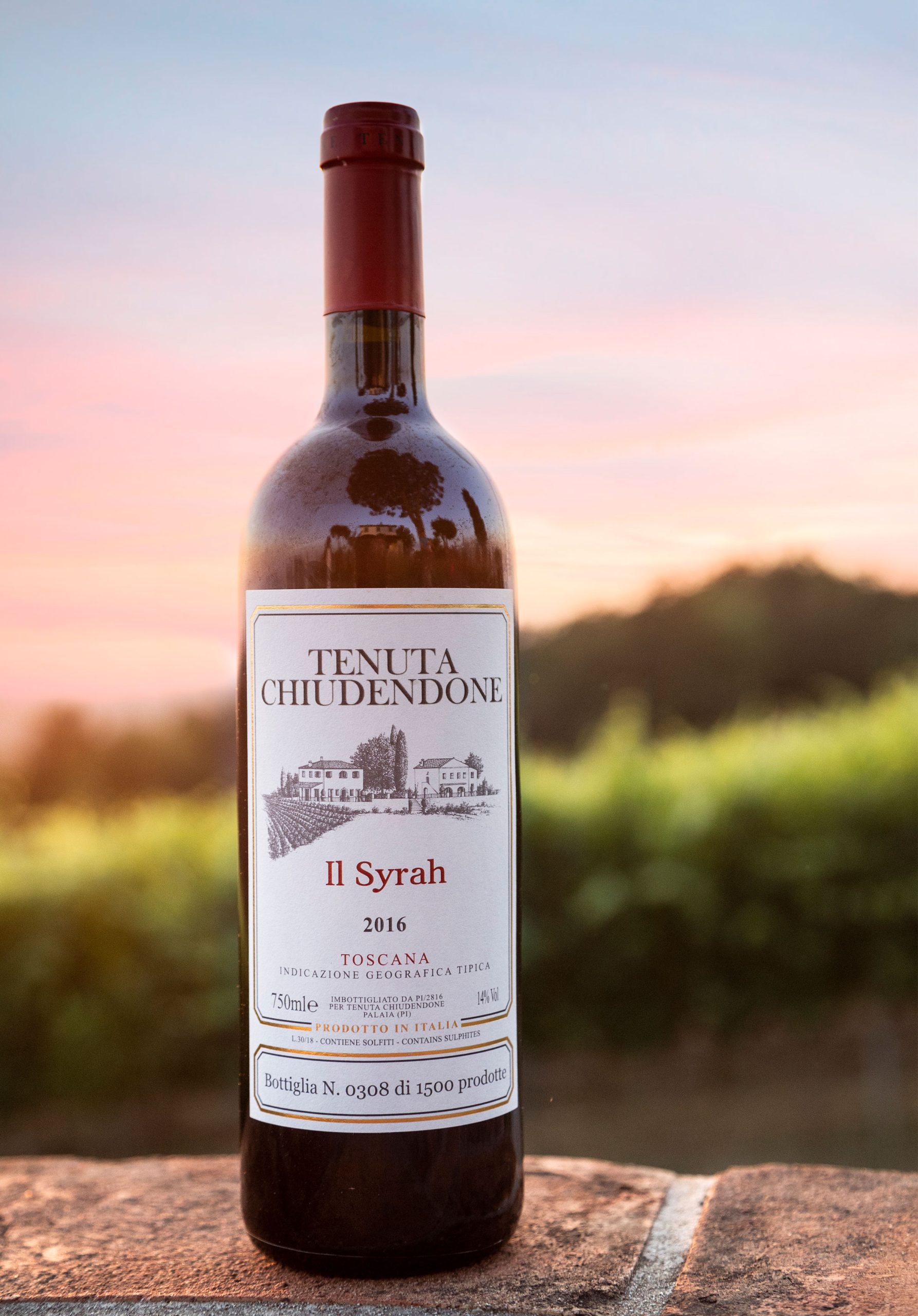 We planted the vineyard in 2005. At the time, we were so passionate about wine that growing a vineyard was our dream, and now, more almost 20 years later, our passion as all but grown. We take great care of our grapes, and we keep the vineyard as a garden.
The land here is really unique, full of shells and minerals, remnants of a long-gone prehistoric sea. The particular blend of mineral gives incredible mineral notes to the wine, which you cannot find anywhere else. We planted three different kinds of grapes: Sangiovese (which are also used for the famed Chianti wine), Marselan, and Syrah. We decided to get serious with our wine adventure in 2012 when we produced the first ever 1450 bottles of Chiudendone Syrah wine.
We used a 100% Syrah grapes, which is quite unusual for the area, but we decided to bet against conventional methods and had really great results! During harvest, we produce only one bottle per plant, as we have a really strict standard of selection of the grapes – we only use the best ones!
We are convinced that the best wine is made in the vineyard. Our wine is raised 12 months in a French oak barriques, after which it is bottled in numbered bottles, for a maximum of 1800 bottles per year. Each bottle is numbered to ensure to great job behind it.
DINOTTE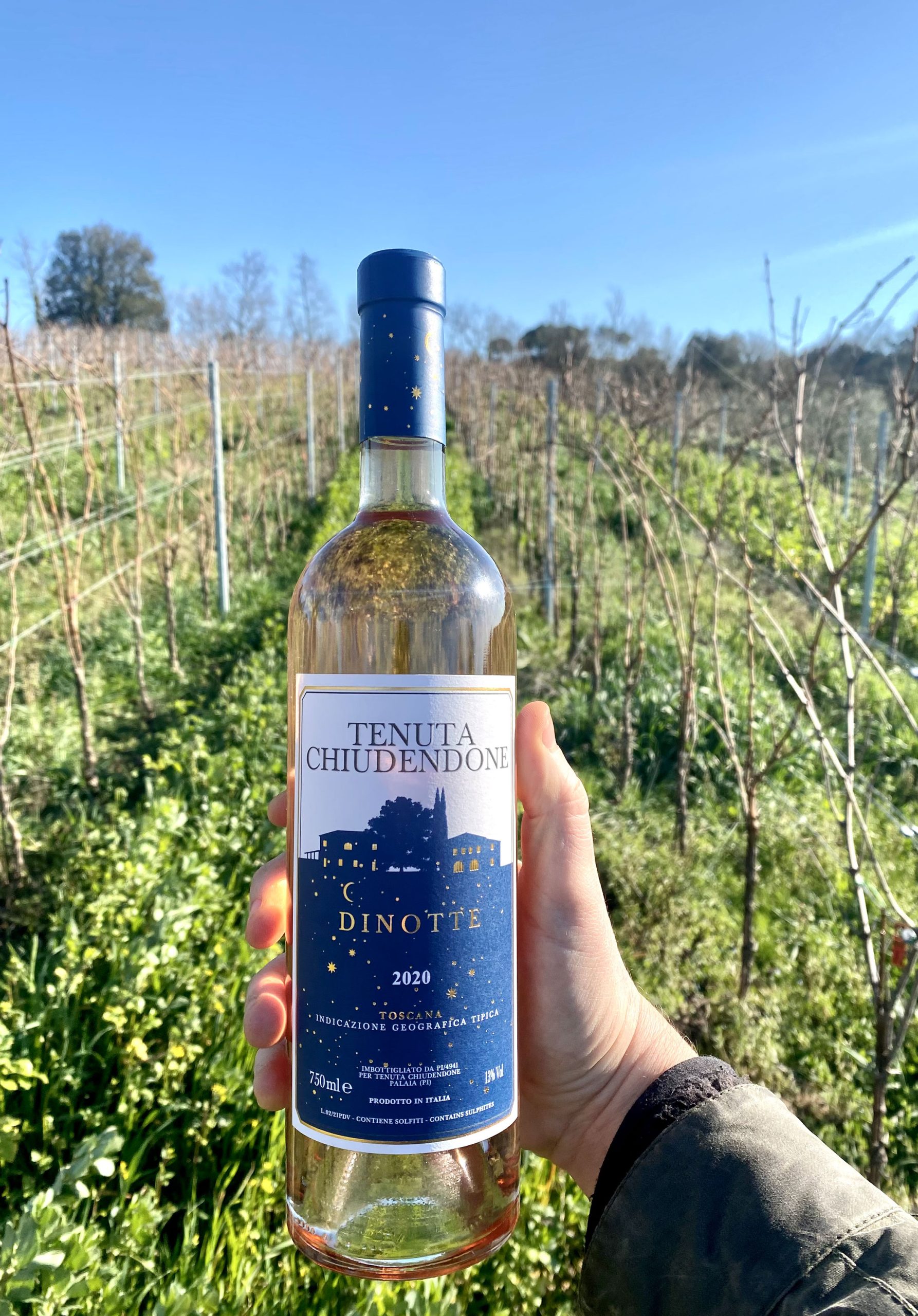 We are very proud to introduce "DINOTTE", our new Rosè wine. This wine tells about an idea: bring our favourite wine from Cotè Azur to Tuscany!
We studies and incorporated French growing techniques, found the perfect soil on our land for the vines and had plants arrived directly from France.
The vineyard of Rosè was planted in 2018with Grenache and Cinsault grapes.
We wanted a fresh, smoothy wine for summer evenings and we are really proud of the results!
We decide to name it "DINOTTE", which means "at night", because the most incredible part of our Rosè adventure is harvesting our grapes at night. Rosè grapes must be picked at night to keep their temperature as cool as possible. It's one of the most beautiful experiences you can do here on the Tenuta, the night sky full of stars and the beautiful moon accompanies us until dawn, it's magic!